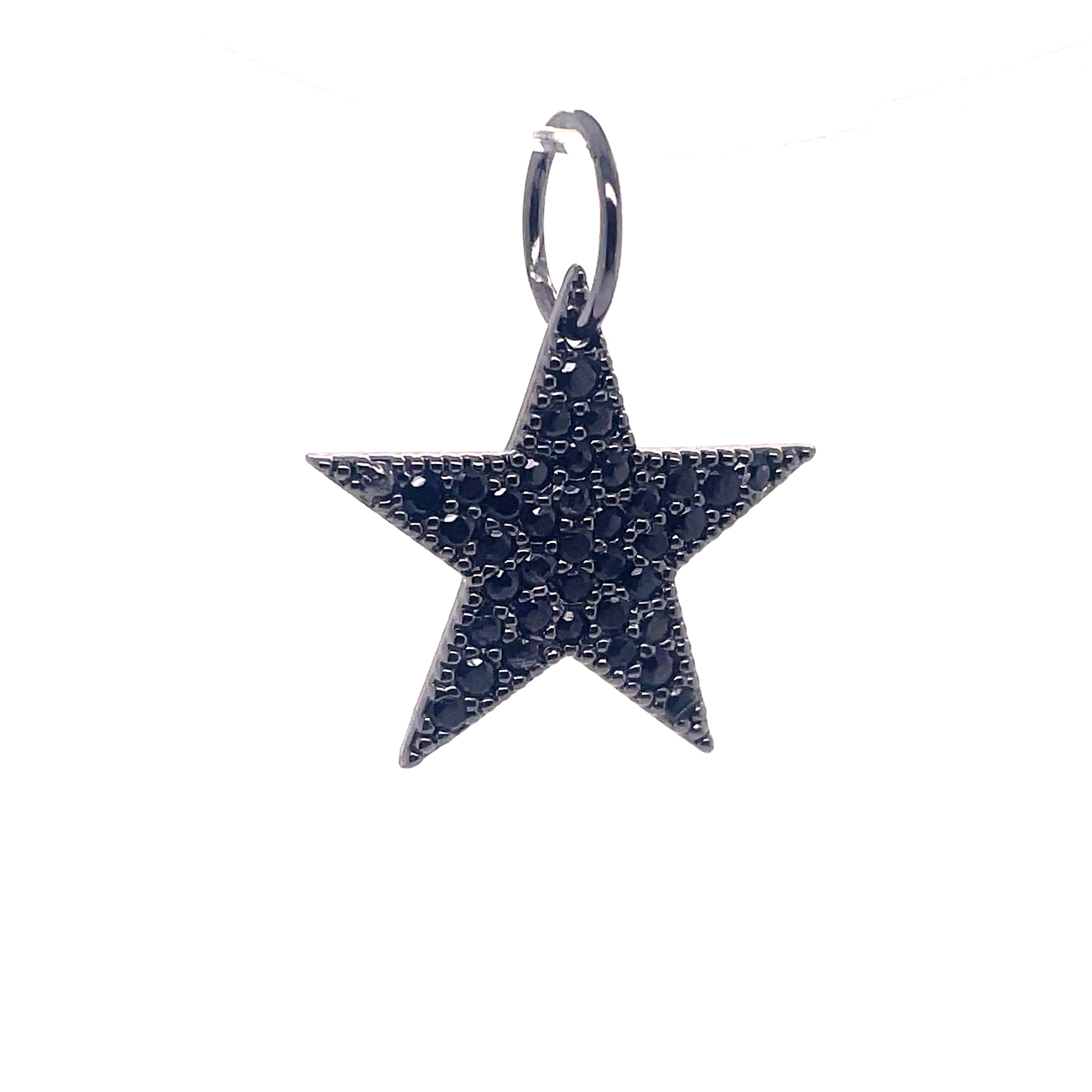 Sterling Silver Black Zirconia Star Charm
Black Zirconia and Black Rodium   Sterling  Silver  Star Charm. (1,2x1,2")
Combine them in your favorite bracelet or necklace chains. Perfect  Charm for Birthdays, Anniversary, Mothers or Valentines Day.
Ready to gift! Comes in a beautiful gift box.
Our charms are designd to fit over must chains, but please double check your chain or email us.
Sold as a single charm, chain not included.
Recently Viewed