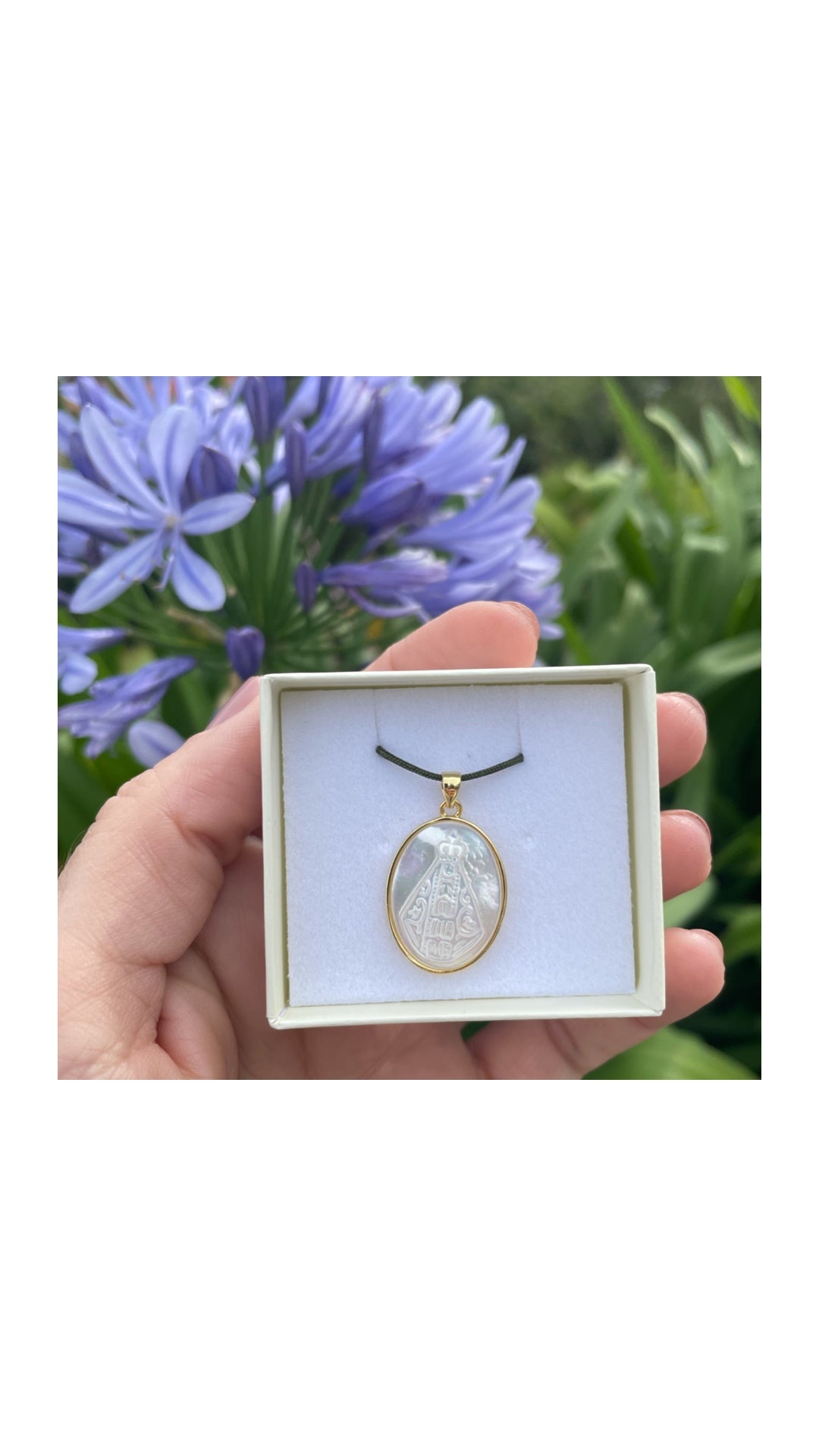 Oval Virgen Del Valle Pendant
This necklace is a religious symbol for Virgin Miraculous.
Big 15x20mm. Small 9x13mm.
Gold Plated and Mother Pearl. Chain not included.
Ready to gift! Comes in a beautiful gift box.
It's perfect for every occasion: christenings, wedding, communion, anniversary, evening party, banquet, club, dinner, special occasions or just daily wear.
Recently Viewed